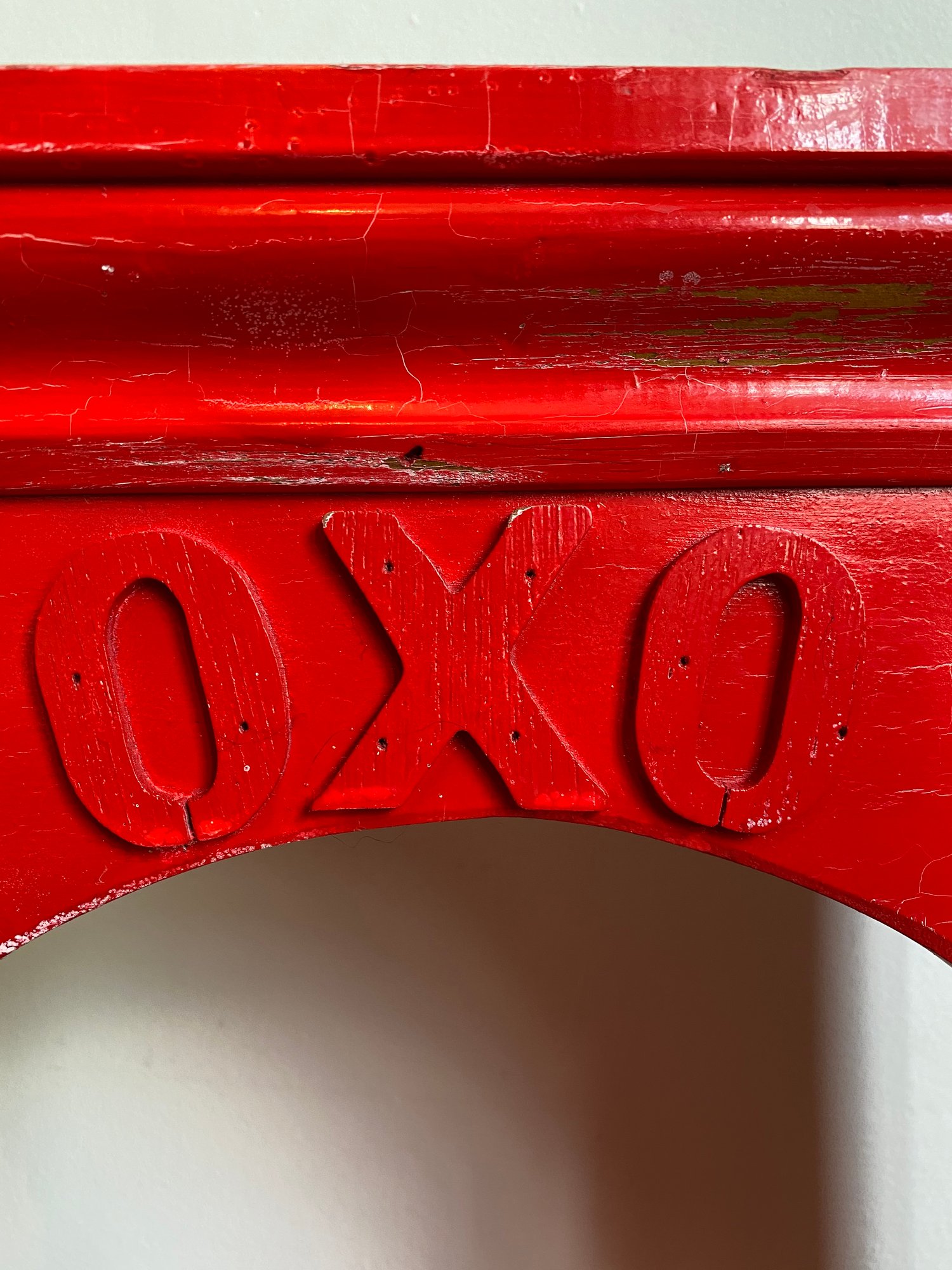 Mid-Century Vintage OXO Cube Kitchen Shelf
This stunning oak, mid-century kitchen centerpiece was found abandoned on a London side street.
Sadly we don't have any images of it but when Kerri found it, the owner came out and said he had in fact created this in a Design Technology class in the '50s!
It got lovingly restored in a classic, gloss pillar box red and has a rustic finish, creating an authentic vintage, shabby chic feel and would suit any modern, contemporary home with a vintage twist.
It is extremely hard-wearing, so can withstand any kitchen nightmares or oil spills, etc!
Or for the Film & TV props department, this can be used on set and added with enamel wear for an authentic and striking set or bit of stage design.
This looks great with spices on it or red and white jars, or flour, sugar coffee, and tea jars, like a true, authentic 1950's kitchen.
Please get in touch with any questions!
kerri@kerrikreates.com