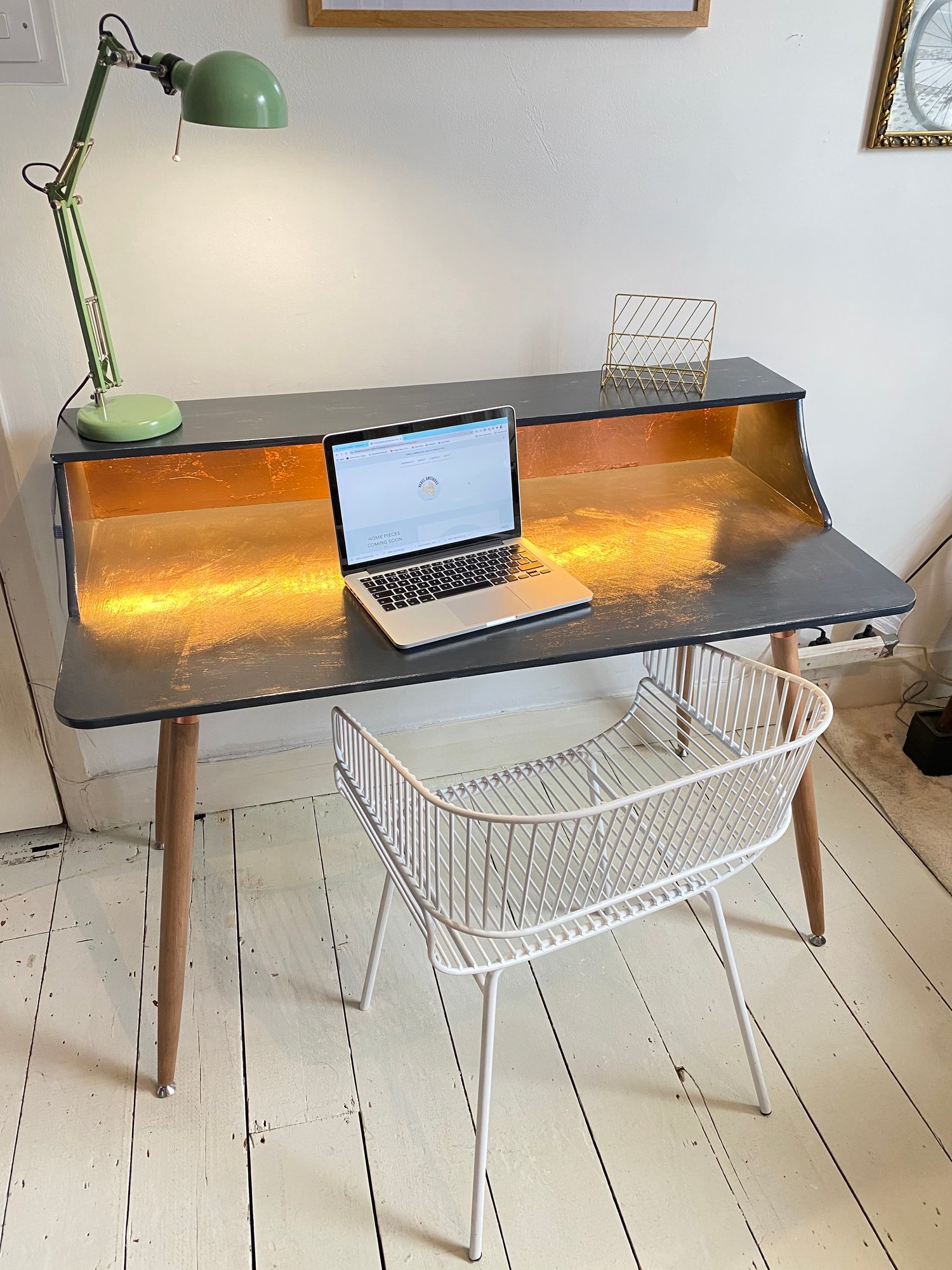 Designer Retro Copper Desk
This beautiful modern, luxe finished retro desk is so relaxing to work at.
One of our first finished items here at Rebel Antiques, Kerri rescued this from work from home during lockdown (it was gloss white before and very modern) and has given it a true makeover.
Inspired by the naval officers of the 16th century, this log writing style desk has been finished with a hardwearing satin gun grey paint. The legs have been darkened and a copper leaf applied to the back of the desk and the legs.
By day it stands as a beautiful item; which would not look out of place in-home or a hotel. In fact, this item would look perfect in the lobby of a boutique hotel welcoming guests, as an enticing workstation or as a communal internet access station.
By night, it lights up with its own antique LED light system at the back, providing a luxe lighting backdrop and adding a soft aesthetic to any room is lives in.
This is a truly one-off piece of design and furniture.

Contact us with any questions, delivery is charged on top.